Hello!
As we all know, the 1.15 creative world is Vanilla generation. One perk of this a lot value, is the one ocean we have available. Something the ocean is great for is boats and the idea that our cities are unified by boats. Additionally the ocean is great for Sci-Fi like cities that adapt to the ocean environment. According to these ideas, the ocean acts as a connection for player's cities. So therefore a dividing line would be harmful to this widespread idea, of the ocean being a connection between cities. As of this writing many logged on to be met with a highway being constructed straight down the middle of the ocean. Currently it floats at 777 blocks long, heading northbound and southbound. Its location is -3050, 100, -9200. It seems the goal of the individual is, to connect two points about 1000 or 1200 blocks away from each other.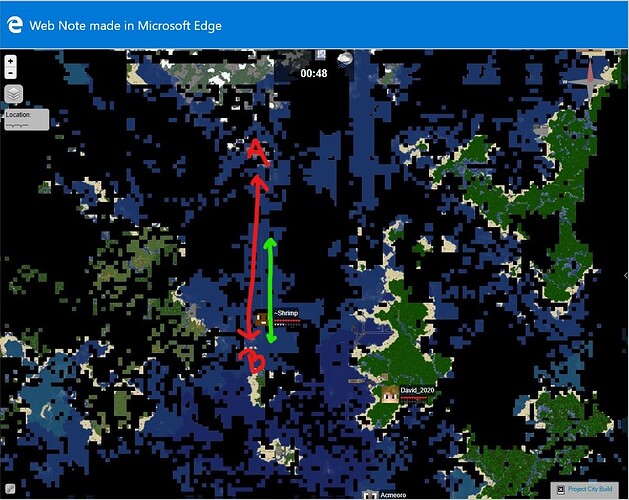 The reason I bring this up is, a highway like this in my own opinion lowers the quality of the map because
the ocean is an important component of the overall quality of CMP
. The question I raise however, is should something like this be allowed?
Should staff be required to approve projects such as something like this,
which could be considered massive land claiming, and depreciation of the map? I know previously a case of a 9000 block long highway did inhibit staff intervention. If everyone decided to make highways over the ocean, it would look like anarchy and unorganized. And with the general idea of every new reset being to improve. I see this as an opportunity to set a standard for what map quality should be. I.e what is looked down upon and what is looked up to.
What do you think?