We here at PCB would like to wish you all
[size=20pt]Wishing everyone on PCB a very merry christmas! We hope you enjoy yourself and have lots of fun and presents! With love, from the PCB Staff Team!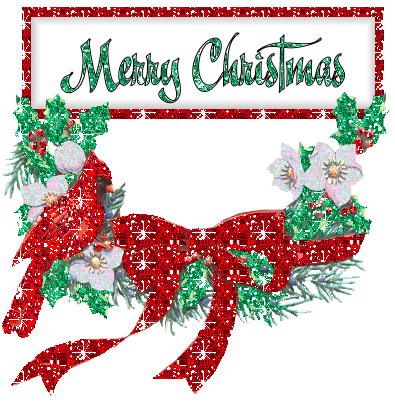 dangflabbit i was trying to make it centred
oh dat werks <3 Merry chersterms BerbyRoo, pls come online so i can give u ur present I amde it
Merry Christmas everyone! I hope everyone's day is filled with fun, food, and family!
[move][size=14pt]WOOO TEQUILAAAAAAAA
MERRY CHRISTMAS EVERYBODY!
I'm not fancy so this is the best you'll get out of me.
Bust seriously though I hope you all have Merry Christmas and a great day! =D
[size=18pt][glow=green,2,300]Merry[/glow] [glow=red,2,300]Christmas![/glow]


[glow=red,2,300][size=10pt]~MadAnt[/glow]
Merry Christmas
XD Hope you have a blessed Christmas

                          ~Jacob
[size=18pt]Merry Christmas y'allo!
Merry Christmas everyone!
Let us not lose sight of the reason for the season. That Christ came down on this earth to be born to die for our sins so that one day we can go to heaven to be with him. The time that we get to spend with family and friends and opening presents is a delight to have every year but it is not the reason we have Christmas. It is so that we can celebrate Christs coming to earth. Before Santa and elfs Christmas was about Christ but the world has twisted that up so much that a lot of people don't even say Christmas anymore they just say seasons greetings or happy holidays. To me and a lot of other Christians this is really depressing. Christ came down from his heavenly throne to come to this sin cursed world and die so that we might live. Now all we care about is presents and having a good time. When really we should be reflecting on Christs birth.
I am not trying to depress anyone because this is a happy time that we can enjoy with family just don't lose sight of the real reason for the Christmas.
[details="Spoiler"]Christ Born of Mary
2 And it came to pass in those days that a decree went out from Caesar Augustus that all the world should be registered. 2 This census first took place while Quirinius was governing Syria. 3 So all went to be registered, everyone to his own city.
4 Joseph also went up from Galilee, out of the city of Nazareth, into Judea, to the city of David, which is called Bethlehem, because he was of the house and lineage of David, 5 to be registered with Mary, his betrothed wife,[a] who was with child. 6 So it was, that while they were there, the days were completed for her to be delivered. 7 And she brought forth her firstborn Son, and wrapped Him in swaddling cloths, and laid Him in a manger, because there was no room for them in the inn.
Glory in the Highest
8 Now there were in the same country shepherds living out in the fields, keeping watch over their flock by night. 9 And behold,[b] an angel of the Lord stood before them, and the glory of the Lord shone around them, and they were greatly afraid. 10 Then the angel said to them, "Do not be afraid, for behold, I bring you good tidings of great joy which will be to all people. 11 For there is born to you this day in the city of David a Savior, who is Christ the Lord. 12 And this will be the sign to you: You will find a Babe wrapped in swaddling cloths, lying in a manger."
13 And suddenly there was with the angel a multitude of the heavenly host praising God and saying:
14 "Glory to God in the highest,
And on earth peace, goodwill toward men!"[c]
15 So it was, when the angels had gone away from them into heaven, that the shepherds said to one another, "Let us now go to Bethlehem and see this thing that has come to pass, which the Lord has made known to us." 16 And they came with haste and found Mary and Joseph, and the Babe lying in a manger. 17 Now when they had seen Him, they made widely[d] known the saying which was told them concerning this Child. 18 And all those who heard it marveled at those things which were told them by the shepherds. 19 But Mary kept all these things and pondered them in her heart. 20 Then the shepherds returned, glorifying and praising God for all the things that they had heard and seen, as it was told them.[/details]
[shadow=green,left]Again Merry Christmas![/shadow]
Merry Christmas all! I'm out with family too, so I hope you all are too. Enjoy the holiday! Religious or not.
merry christmas ur all nerds!
Merry Christmas / Kwanzaa / Hanukkah or whatever you believe and however you celebrate it, have a good one!
Merry Christmas to everyone! I hope you guys are enjoying spending time with your friends and families. =)
Merry Christmas everyone! My day was spent in a snowy airport trying to find a connecting flight :-\
~Yoshioooo
Some people still have unopened presents at the unofficial location.
Coords are -4409 66 3242
Names of people:
kurry
jedi
sly
cherry
javi
koala
penguina
Guibo
panda
meta
saint
shad
sacred
vaio
niko
sarah
anth
namillo
pril
ferr
zak
pie
panda
angel
buddy
dgeary
May have missed some. Also most of these people are inactive…